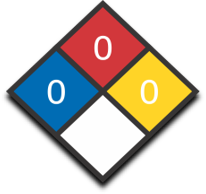 Eliminate Hazardous Acids
SafeFX Technology is a revolutionary line of patented synthetic technologies that are replacing dangerous chemicals like harsh acids, caustics, and aggressive cleaning products.  Powered by advancements in synthetic molecule technology, SafeFX Technologies offer similar strength and performance combined with a 0-0-0 HMIS score, rapidly making SafeFX Technologies the preferred technology across many industries and unlimited number of applications.
All SafeFX Technology formulations are non-corrosive, non-hazardous, and environmentally friendly.  Because all formulations are safe on the skin and eyes, no PPE are required for handling, and all products can be stored without secondary containment.  All ingredients used in every one of our SafeFX Technologies are 100% biodegradable within 10 days and are safe for direct discharge or for a biological waste treatment system.  SafeFX ingredients also carry EPA, FDA, OSHA and USDA approvals and are not regulated by the D.O.T. or Canadian TDG.
With over 150 products utilizing ingredients found in SafeFX Technologies, there are an unlimited number of ways we can help our customers eliminate hazards and achieve their EH&S goals.
Benefits of SafeFX Technologies
Eliminate hazardous chemicals – Strong acids, caustics, and cleaning technology replacements
Extend equipment life and improve system efficiency – Eliminates scale and foulants
Safe, effective, and rapid cleaning of equipment/systems
Non-Corrosive, Non-Toxic, Non-hazardous – 0-0-0 HMIS Rating
Safe on eyes and skin – No PPE required
Environmentally Safe and 100% Bio-degradable
No secondary containment required
Non-D.O.T. Regulated
Non-fuming and non-exothermic with water
Powerful and Economical
17732 Highland Road, Building G,
Suite 127, Baton Rouge, LA 70810
[powr-form-builder id=chemicfeedback]